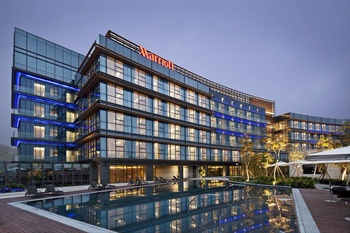 Situated near OCT Harbour, the OCT Harbour, Shenzhen - Marriott Executive Apartments (Shenzhen Huanle Hai'an Wanhao Xingzheng Gongyu) is only a ten-minute drive from Shenzhen Bay Port.
Guests can enjoy Western cuisine while dining on-site. Room service is also available.
Business travelers can make use of the meeting room at this Shenzhen hotel to conduct any of their work-related needs.
In terms of relaxation, guests can melt away in the sauna, work out in the gym or take a refreshing dip into the pool.